Community Wellness Programs
Wellness begins with making the commitment to live a healthy lifestyle. Body Zone will help you every step of the way with a variety of programs and classes for individuals and groups many of which are open to the public.  Not a member?  Experience our fitness and aquatics centers with our free 7-Day Pass!
Quick Links:
Heart Rate Training + Your Fitness Goals
Free Lunch & Learn For Members by Eye Consultants of PA
"Tough as Nails" Self-Defense Course For Women and Teen Girls
Complimentary Blood Pressure Screening
Your Way to a 5K Group Running Program
---
Heart Rate Training + Your Fitness Goals
Benefit from the rewards of tracking your exercise intensity! Whether your fitness goal is to lose weight, maximize performance or improving your health, heart rate training is an effective way to gauge your intensity during a workout.
Join BZ Trainer Dave Moseley to learn how to incorporate heart rate training into your overall health and fitness goals. He'll show you how to assess and identify your target heart rate and give you tips for a proper warm up, cool down and much more.You'll get the most from your workouts if you're exercising at the proper exercise intensity for your health and fitness goals.
| | |
| --- | --- |
| Date/Time: | check back for future dates/times |
| Fee: | Free for members / $5 for non-members |
| Location: | The Wellness Studio on Body Zone's main level |
| Register: | Sign up at Guest Services or email Dave Moseley |
---
Free Lunch & Learn For Members by Eye Consultants of PA
Oculoplastic Surgery Options
We've all noticed it: With aging, or due to heredity, the eyelids may undergo changes which can make an otherwise youthful individual appear tired, sad, and yes, old. Through cosmetic eyelid surgery, fatty bags under the eyes, excess skin and fat of the upper eyelids, and drooping eyebrows can be dramatically improved. That type of surgery is called Oculoplastic Surgery, the subspecialty of ophthalmology that deals with the diseases and surgery of the eyelids, the tear system, and the orbit (the bones around the eyes). And it's one of the most Googled terms in eye care. Join Dr. David Goldberg from Eye Consultants of Pennsylvania to learn more about all the different types of oculoplastic surgery options, why they are necessary and more.
| | |
| --- | --- |
| Date/Time: | Tuesday, May 8, 2018 / Noon |
| Fee: | Free for Body Zone adult members |
| Location: | Body Zone's Party Zone meeting room – located on main level |
| Register: | Sign up at Guest Services (610-376-2100) by May 2 or email Donna Faber-Lascoskie |
About David S. Goldberg, M.D., F.A.A.P.: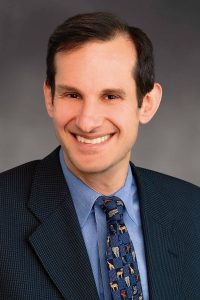 Dr. Goldberg completed his Ophthalmic Residency at Louisiana State University and his Pediatric Ophthalmology Fellowship with the renowned Zane Pollard, M.D. of Eye Care Associates in Atlanta, Georgia. He has a special interest in Oculoplastic Surgery in both children and adults.
Dr. Goldberg graduated with high honors from Princeton University and served an externship at Wills Eye Hospital. He graduated from the University of South Florida Medical School as a member of the Alpha Omega Alpha Honorary Society.
He has medical staff privileges at the Pennsylvania Eye and Ear Surgery Center, the Reading Hospital-Tower Health, Penn State Health St. Joseph Medical Center, Surgery Center of Pottsville, Physicians Care Surgical Hospital, and Pottstown Hospital-Tower Health.
---
"Tough as Nails" Self-Defense Course For Women and Teen Girls
Learn concepts and skills to help you develop important and empowering self protection strategies in this popular and successful eight-week series for women and teen girls. The course offers hands-on learning, practice and reinforcement of effective and easy-to-remember self-defense techniques along with the use of state-of-the-art equipment to help reduce the likelihood of becoming a victim of an attack. More / Read what participants are saying
---
Blood Pressure Screening
A complimentary service for members



High blood pressure is an easy disease to overlook. There are often no visible signs or physical symptoms. Because of this, it's important to have your blood pressure checked and tracked on a regular basis.
| | |
| --- | --- |
| Dates / Times: | May 8: 8:00 – 9:00 AM & May 22: 9:00 – 11:00 AM |
| | |
| Location: | Aquatics Lobby |
| Administered by: | Sarah Bookser RN  from Power Kunkle Wellness Matters |
---
Your Way to a 5K Group Running Program
Your Way to a 5K is back with another eight-week, beginner-friendly group running program designed to help you learn how to run the right way. Discover a love of running by learning about good form and breathing techniques. Develop a running plan and goals and learn how to stay motivated. The program also addresses proper gear, nutrition, hydration and stretching techniques.
Participants will show what they know by participating in fundraising race to be determined before registration goes live for our spring session.
Program prerequisite: Participants must be able to walk a brisk pace for 30 minutes
| | |
| --- | --- |
| Dates/Times: | Check back for Spring 2017 dates and info |
|  Fee: | $100 – includes free access to Body Zone's fitness center and pool during eight-week class |
| Location: | Body Zone and outdoor areas TBD by instructor |
| Instructor/Coach: | Lisa Leayman, BZ personal trainer |
About Lisa Leayman
Lisa is a Body Zone personal trainer and an avid and competitive distance runner. For the past 20 years, Lisa has competed in numerous half marathons, triathlons, duathlons and endurance adventure races. As a member of the Pagoda Pacers Athletic Club, Lisa embraces her passion for running by volunteering, promoting and coaching. She brings this vast experience to her individual clients at Body Zone and her current cross country athletes. Her programming is designed with all levels in mind from the experienced distance runner to the beginner. Learn more about Lisa here.