MYZONE Interactive Fitness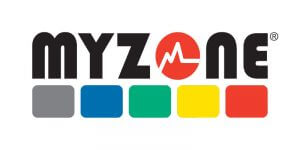 Committed to making your fitness experience more engaging and fun, we partnered with MYZONE technology, a system of wearable heart rate monitors and real time feedback that will make your workout experience at Body Zone more interactive than before.
QUICK LINKS:
What is it?
Purchase Your MYZONE Wearable!
MYZONE-based Challenges at Body Zone
---
What is it?
MYZONE uses wireless and cloud technology to monitor physical activity. It monitors heart rate, calories, time and MYZONE Effort Points (MEPs), with a focus on rewarding effort rather than fitness. Your fitness data, along with others' results, is recorded and sent to monitors around the wellness center.
How does it work?
MYZONE technology includes MYZONE wearable belts, which track your heart rate, and MYZONE software linked to monitors, which display your heart rate, your goal progress and MEPs on a screen. Cloud and Bluetooth-based technology enable your workout status to be constantly updated on several monitors throughout the wellness center and at Guest Services.
Why is it for me?
MYZONE focuses on the effort behind the workout, and doesn't fixate on calories burned. It's designed to empower your workouts, making them more competitive by putting you against your peers, and keeping the experience fun and challenging. MYZONE-based workout challenges, designed by Body Zone, add extra inspiration and motivation too! Scroll down to see a list of current programs.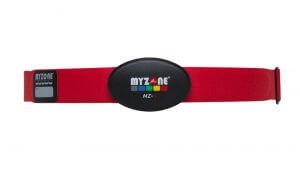 Purchase Your MYZONE Wearable!
MYZONE heart rate belt kits (strap, monitor, and charge) are available for purchase right now!
COST: $129 (includes a FREE InBody Body Composition test valued at $39).
PURCHASE HERE
For more information contact:
Dave Moseley
Assistant Director of Fitness
610-376-2100
---
MYZONE-based Challenges at Body Zone
"In The Zone" MYZONE Monthly Challenge
What is it?
Monthly raffle for MYZONE users at Body Zone.
How does it work?
Reach the World Health Organization's guideline of 1,300 MEPs per month and earn one ticket for a raffle drawing occurring at the beginning of every month. Prizes include: gift certificates to local restaurants, personal training sessions, free InBody Body Composition tests, tickets to local sporting events and more! One winner will be selected.
How to participate?
Reach 1,300 MEPs and you're automatically entered.