Tot Sports | Soccer
Healthy, friendly, safe and fun programming for kids ages 3-6
QUICK LINKS: Registration | Current Schedule | Contact | All Tot Sports
Our Tot Soccer program teaches children ages 3-4 and 5-6 the basic fundamentals of soccer. Fun soccer-oriented games will teach teamwork, sportsmanship, sharing and coordination. Games like Red Light, Green Light, Sharks and Minnows are some of the games that help us accomplish our goals. Remember, your child must be 3 years old before the start of the session in order to participate.
Please note: Players may be moved up or down after the first class based on the coach's discretion.
Register by clicking any of the "Register" buttons below or by calling Guest Services at 610-376-2100.
---
Upcoming Program Registration
Spring 2018

Ages 3-6: Tuesdays 5:30-6:15 PM (Ages 3-4 and 5-6 grouped separately)
Session
Dates
Cost
Spring III
May 1, 8, 15, 22
$45
Register
Ages 3&4: Wednesdays 10:00-10:45 AM
Session
Dates
Cost
Spring III
May 2, 9, 16, 23
$45
Register
Ages 3-6: Wednesdays 5:30 – 6:15 PM
Session
Dates
Cost
Spring III
May 2, 9, 16, 23
$45
Register
Ages 3-5: Thursdays 12:45-1:30 PM (Ages 3-4 and 5-6 grouped separately)
Session
Dates
Cost
Spring III
May 3, 10, 17, 24
$45
Register
Ages 3-6: Saturdays 11:00 AM – 11:45 PM (Ages 3-4 and 5-6 grouped separately)
Session
Dates
Cost
Spring III
May 5, 12, 19
$35
Register
---
Current Schedule
Spring 2018
| | |
| --- | --- |
| Session II | |
| Ages 3-6: Tuesdays 5:30-6:15 PM | March 27, April 3, 10, 17 |
| Ages 3-6: Wednesdays 5:30 – 6:15 PM | March 28, April 4, 11, 18 |
| Ages 3-6: Thursdays 12:45-1:30 PM | March 29, April 5, 12, 19 |
| Ages 3-6: Saturdays 11:00 AM – 11:45 AM | March 31, April 7, 14, 21 |
---
Contact Information: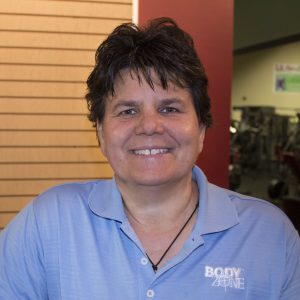 Donna Faber-Lascoskie
Director of Youth Programs/Events Coordinator
610-376-2100 x283