Adult Soccer Leagues
Need A Place To Play Soccer?
Body Zone is Berks County's largest, most-used and only multi-field indoor soccer facility.
Please read our updated face mask policy especially as it pertains to ages 16 and under here.
---
Upcoming League Registration
Summer 2021

Registration Deadline: May 27, 2021

Co-Ed League
(*Two female players must be on the field at all times.)
Monday games begin June 7
6/7, 6/14, 6/21, 6/28, 7/12, 7/19, 7/26 (8/2 Playoffs)
Men's Open
Tuesday games begin June 8
6/8, 6/15, 6/22, 6/29, 7/13, 7/20, 7/27 (8/3 playoffs)
Cost:
$550 for 7 games, plus playoffs
Referee fees $13 per game
---
Adult Soccer League Details:
Mandatory Captain & Player Procedures
After a team registers, captains receive a confirmation email with instructions to complete an online team roster and individual online player waivers. This must be completed for renewing teams/players too.
All players must complete a Body Zone online liability waiver prior to the first game — this is mandatory. This must be completed for renewing teams/players too. Contact Doug Miller or your team captain if you did not receive the online waiver link from Services@ezfacility.com or your captain.
Referee Fees
$13 per game/per team payable directly to the officials. Body Zone pays officials during the playoffs.
Reschedule Fees
$25 by team initiating the change. Must be requested 48 hours or more prior to the game and paid before next game. Changes within 48 hours result in a forfeit and that team having to pay ref fees for both teams for the cancelled game.
League Tools
League Amenities:
Online schedule, scores and standings
Scoreboard and clock operator
Team awards for champions
---
Adult Soccer League Schedules & Standings
---
For More Information, Contact: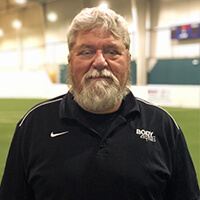 Doug Miller
Assistant Director of Sports
610-376-2100 x 453