Community Wellness Programs
Wellness begins with making the commitment to live a healthy lifestyle. Body Zone will help you every step of the way with a variety of programs and classes for individuals and groups many of which are open to the public. Not a member? Experience our fitness and aquatics centers with our free 7-Day Pass!
---
Quick Links:
Ask The Trainer
Moderation & Variety: A Lifelong Nutrition Program
Personal Training 101: Test Drive A Trainer for Free
Complimentary Blood Pressure Screening
---
Ask The Trainer
Free Member Program
Have general questions about exercise and fitness?
Concerned about how to start if you have never exercised?
Want to know what exercises are best for weight loss?
Reached a plateau and ready to change and challenge your workout?
Members of Body Zone's training staff have the answers! No RSVP or appointment necessary, just stop by our "Ask The Trainer" table on the dates listed below.
| | |
| --- | --- |
| Date/Times: | August 29: 9:00 – 10:00 AM & 5:00 – 6:00 PM |
| By: | Body Zone Training Team |
| Location: | 2nd floor fitness center |
---
Moderation & Variety: A Lifelong Nutrition Program
Free For Members
In this one-hour workshop you will learn how to better assess what you eat. Ike Shibley is an award-winning teacher at Penn State who will help you understand concepts like how many calories you need to burn to lose a pound of fat, how to calculate the percent fat in a meal, how to estimate portion sizes, and how to eat nutritiously without studying all the latest science. You will learn the basic biochemistry of carbohydrates, fats, proteins, vitamins and minerals to help guide your food choices. Ike's goal is to empower you to think more positively and confidently about nutrition.
| | |
| --- | --- |
| Date: | Tuesday, October 8, 2019 |
| Time: | 6:00 – 7:00 PM |
| Presenter: | Dr. Ike Shibley |
| Location: | Body Zone's Party Zone meeting room – located on main level |
| Register: | Email learn@bodyzonesports.com or sign up in person at Body Zone Guest Services |
About Dr. Shibley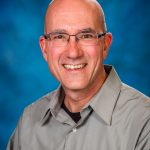 Dr. Shibley is the associate professor of chemistry and science program coordinator at Penn State. He teaches a variety of courses including nutrition. Enhanced student learning, especially in the sciences, is the focus of his many writings and presentations. A beloved member of the Penn State community, he is the recipient of numerous teaching awards and is known for his dedication to student success.
---
Personal Training 101
Free Member Program
What is it?
Free 50-minute demo workout with a Body Zone Personal Trainer for all fitness levels
For:
Members new to personal training
Why?
Learn more about why personal training makes a difference by jumping right into a workout with a BZ Trainer! Training sessions are always customized to meet the needs of clients, but enjoy a free session that includes a typical workout: dynamic warm up, exercise instruction, balance, core, strength and cardio work, mobility exercises (foam rolling, stretching etc). One demo workout per member.
When:
Sessions resume in August — check back for dates and times.
Sign up:
Register via sign up sheets located at the 2nd floor Wellness Desk or email Jason Kelly
---
Blood Pressure Screening
A complimentary service for members



High blood pressure is an easy disease to overlook. There are often no visible signs or physical symptoms. Because of this, it's important to have your blood pressure checked and tracked on a regular basis.