Youth Training Programs
Quick Links:
Junior Gym Certification Course
Junior Gym STRONG
---
Junior Gym Certification Course
Body Zone's Junior Gym Certification Course teaches our youth members, ages 12-15, proper and safe usage of fitness equipment, wellness floor etiquette and simple workout progressions to ensure a healthy and enthusiastic fitness journey. Youth members must complete one 50-minute training session with a Body Zone Personal Trainer and test successfully in specified areas. Upon completion, youth members may use selected fitness equipment without direct parental supervision.
Cost:
$45 per 50-minute private session
PURCHASE HERE
Junior Gym Certification Special
Give your Junior Gym graduate more guidance and education on the fitness floor and their fitness and sign them up for three additional sessions with a Body Zone personal trainer to establish a proper exercise program and more.
Cost:
$79 for three 25-minute private sessions
PURCHASE HERE
---
Junior Gym STRONG
Junior Gym STRONG takes our Junior Gym Certification program to the next level! The goal of Junior Gym STRONG is to educate our youth, ages 12-15 years old, on the benefits of physical activity, proper technique and structure while training, a wide variety of training methods, and to most importantly, get our youth more physically active. Each 90-minute class has a specific focus to training and is led by Body Zone Trainer John McGarvey. This program is open to the public.
Here are the general ideas behind each lesson plan: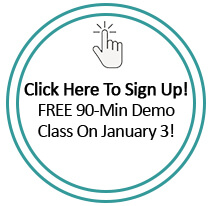 Class 1: Intro to leg muscle groups
Class 2: Intro to upper body muscle groups
Class 3: Intro to leg quick twitch training
Class 4: Intro of arm muscle groups
Class 5: Intro to lower body functional training
Class 6: Intro to upper body calisthenics
Class 7: Designing a leg program
Class 8: Designing an upper body program
Program Details & Registration:
January Session

For:
Boys and girls ages 12-15
Dates/Times:
Every Tuesday and Thursday from 6:00 – 7:30 PM / January 8, 10, 15, 17, 22, 24, 29, 31

FREE 90-minute demo class on January 3 at 6:00 PM – click here to sign up.

Location:
Body Zone's 2nd floor Agility Room located in the fitness center
Cost:
$200 for entire eight-class session$40 for single class
Register:
REGISTER
---
For more information about the above programs please contact:
Jason Kelly
Assistant Director of Wellness and Aquatics