MYZONE Interactive Fitness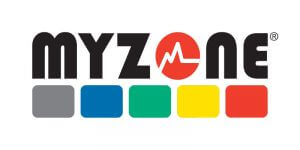 Committed to making your fitness experience more engaging and fun, we partnered with MYZONE technology, a system of wearable heart rate monitors and real time feedback that will make your workout experience at Body Zone more interactive than before.
QUICK LINKS:
What Is It?
What Members Are Saying About MYZONE
Purchase Your MYZONE Wearable!
Monthly "In The Zone" Challenge
Holiday Hustle MYZONE Challenge
Purchase Your MYZONE Wearable!
---
What Is It?
MYZONE uses wireless and cloud technology to monitor physical activity. It monitors heart rate, calories, time and MYZONE Effort Points (MEPs), with a focus on rewarding effort rather than fitness. Your fitness data, along with others' results, is recorded and sent to monitors around the wellness center.
How does it work?
MYZONE technology includes MYZONE wearable belts, which track your heart rate, and MYZONE software linked to monitors, which display your heart rate, your goal progress and MEPs on a screen. Cloud and Bluetooth-based technology enable your workout status to be constantly updated on several monitors throughout the wellness center and at Guest Services.
Why is it for me?
MYZONE focuses on the effort behind the workout, and doesn't fixate on calories burned. It's designed to empower your workouts, making them more competitive by putting you against your peers, and keeping the experience fun and challenging. MYZONE-based workout challenges, designed by Body Zone, add extra inspiration and motivation too! Scroll down to see a list of current programs.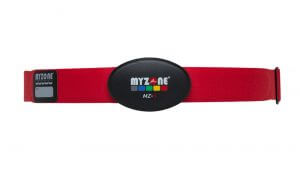 Purchase Your MYZONE Wearable!
MYZONE heart rate belt kits (strap, monitor, and charge) are available for purchase right now!
COST: $129 (includes a FREE InBody Body Composition test valued at $39).
PURCHASE HERE
For more information contact:
Jason Kelly
Assistant Director of Wellness and Aquatics
610-376-2100
---
What Members Are Saying About MYZONE
We asked our members to share their experience with MYZONE and here's what they had to say – click links to read their full story:
"I Exercise With MYZONE For Quality Of Life" by Steve Essig
"The MYZONE belt is a definite game-changer for me for my individual workout sessions without Andre. The device/technology makes every personal training session for me count …" by Bernice Robinson- Bennett
---
Holiday Hustle MYZONE Challenge
Challenge dates: November 23 – December 21, 2020
Your goal: Earn the most MYZONE Effort Points (MEPs). Only yellow and red zones count.
Win: Winning female and male both win the following: Top male and top female each win a 25-minute recovery session (stretching and foam rolling) with a BZ Trainer + an InBody body comp screening: an $80 value. Top ten all win a free InBody body composition screening with results discussion with a BZ Trainer: an $39 value.
BONUS MEPs ARE YOURS WHEN YOU:
Take a Row Cross class with BZ Trainers Andre, Connor or Anna – 50 MEPs
Join BZ Trainers Connor or Kyle for HIIT class – 50 MEPs
Complete a training session with our BZ training team – 100 MEPs
Walk, run or hike outside – 50 MEPs (you have to tag us on social media @bodyzonesports)
How to participate: A current MYZONE user? We'll send an official challenge invite to you. Not a MYZONE at Body Zone user but want to join us? Buy our special Holiday Hustle MYZONE Challenge start up kit here. Save $30 and get a free $39 InBody body composition screening too.
---
Monthly In The Zone Challenge
What is it?
Monthly raffle for MYZONE users at Body Zone.
How does it work?
Reach the World Health Organization's guideline of 1,300 MEPs per month and earn one ticket for a raffle drawing occurring at the beginning of every month. Prizes include: gift certificates to local restaurants, personal training sessions, free InBody Body Composition tests, tickets to local sporting events and more! One winner will be selected.
How to participate?
Reach 1,300 MEPs and you're automatically entered. Only green, yellow and red zones will be counted.
---
For more info about MYZONE at Body Zone, contact Jason Kelly, Director of Wellness