Summer Adventure Camp
QUICK LINKS: Summer Adventure Camp Registration | Pricing & Times | Daily Camp Activities | Field Trips | Special Features | Important Details | Contact Info |
Camp Kids Love!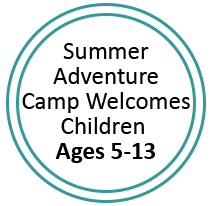 Body Zone Sports and Wellness Complex is Berks County's premier destination for youth summer camp, offering more activities in our 160,000 sq. ft. facility than any other summer camp in the area. Activities during our Summer Adventure Camp include ice skating, swimming, sports, Gaga ball, arts and crafts, fresh air activities and exciting field trips! With different themes and attractions each week, there's something for everyone this summer. We have a superb camper/counselor ratio of 12:1, with a great group of camp counselors that your child is sure to love. Our staff is so excited for 2019's Summer Adventure Camp – we can't wait to see you and get the fun started!
Keep up with the campers on our camp Facebook page!
---
HOW TO REGISTER FOR SUMMER ADVENTURE CAMP
1.) To register right now for one-week-at-a-time, with the same lunch options, extended care options or no extended care, for an entire summer camp week, click on the Register buttons in the table below.
2.) To register for multiple weeks, varying lunch days, varying extended care or to receive a multiple sibling discount, download and complete our summer camp registration form . Print out the form and bring it to Body Zone or mail it with your payment to our Summer Adventure Camp Administrator:
Donna Faber-Lascoskie
Body Zone Sports & Wellness Complex
3103 Paper Mill Road
Wyomissing, PA 19610
3.) All campers, even those who register online, must fill out a Summer Camp Medical Form .
SUMMER ADVENTURE CAMP REGISTRATION

= Summer Camp Field Trip Week
WEEK
DATES
CAMP THEME
WEEK 1
June 10-14
Kick Off To Summer
School's out and it's summertime. Leave your homework behind and let's get active! This week features all kinds of summertime fun, including an inflatable.
Register
WEEK 2
June 17-21
Arts and Entertainment
Let this week bring out your artsy side. We will get creative in so many ways – acting, crafts, music and even a trip to The Crayola Factory.
Register
WEEK 3
June 24-28
Mystery Week
As the name implies, who knows what is going to happen this week! Reveal secrets, solve mysteries and discover the truth – are you up for the challenge? This week's field trip is to the Reading Public Museum.
Register
WEEK 4
July 1-3
Hero Week
Heroes comes in all shapes and sizes! Join us this week as we discover the hero in each of us. Our field trip this week is to Laser Quest!
*Note: Camp will not be held on July 4 or 5 due to the July 4 holiday.
Register
WEEK 5
July 8-12
Wacky Water Week I
If it involves water, we are going to do it! Swimming, water battles, water painting, a huge water slide and more. We don't even care if it rains this week!
Register
WEEK 6
July 15-19
Sports Fanatic
We will be busy playing everything this week – basketball, soccer, kickball, Gaga Ball, basketball, kickball and so much more. Complete with a trip to Citizens Bank Park for a tour.
Register
WEEK 7
July 22-26
Puzzles, Challenges & More
Test your talents with our tricky teasers this week! We might perplex you with our puzzles, but we're sure to have fun with mazes, word scrambles, physical games and group challenges. For this week's field trip we're going bowling.
Register
WEEK 8
July 29 – August 2
Wacky Water Week II
We can't get enough water and summertime fun, so we had to create a second Wacky Water week! This week will feature another giant water slide.
Register
WEEK 9
August 5-9
Silly Science
Seeking all inquisitive minds. This week we will explore how things are made, natural mysteries, and maybe even some magic! This week's field trip is to the DaVinci Science Center.
Register
WEEK 10
August 12-16
Villains and Super Heroes
This week will be full of battles between the good guys and the bad guys – which side are you going to choose? Fly like your favorite super hero at our field trip to Xtreme Air.
Register
WEEK 11
August 19-23
End Of Summer Blast
We will spend this last week of summer playing all our favorite games and saying good bye to summer the Body Zone way with another great inflatable!
Register
---
Summer Adventure Camp Pricing
*Full Week Times & Pricing Per Child
| | | |
| --- | --- | --- |
| Full Day Packages | Times | Price |
| Full Day | 9:00 AM-4:00 PM | $195 |
| Full Day + Lunch | 9:00 AM-4:00 PM | $235 |
| Full Day + Extended Care | 7:30 AM-5:30 PM | $245 |
| Full Day + Lunch + Extended Care | 7:30 AM-5:30 PM | $285 |
| | | |
| Long Half Day Packages | Times | Price |
| Long Half Day | 9:00 AM–2:00 PM | $170 |
| Long Half Day + Lunch | 9:00 AM–2:00 PM | $210 |
| Long Half Day + Extended Care | 7:30 AM–2:00 PM | $220 |
| Long Half Day + Lunch + Extended Care | 7:30 AM–2:00 PM | $260 |
| | | |
| Half Day Packages | Times | Price |
| Half Day | 9:00 AM -12:00 PM | $125 |
| Half Day + Extended Care | 7:30 AM–12:00 PM | $175 |
*Week 4 of camp is in session Monday, July 1 – Wednesday, July 3. Camp will not be held July 4 or 5 due to 4th of July holiday.  It is sold at 40% off the above rates.

---
Daily Summer Camp Activities
In addition to our great weekly themes, these daily activities add to the total summer camp experience and give kids a well-rounded week!
Fun & Games Mondays: Games, like Gaga Ball, played inside and out.
Pool Party Tuesdays: Half-day campers swim in the morning, full-day campers in the afternoon.
Special Event Wednesdays: Enjoy super fun inflatables or field trip day.
Chillin' Thursdays: Campers ice skate in the morning.
Fabulous Fridays: Campers skate in the morning and swim in the afternoon.

---
Camp Field Trips
Campers must be registered for a full-day to attend summer camp field trips.
We will travel by Klein's School Bus with experienced drivers.
Trips take place on Wednesdays of designated summer camp weeks.
Campers are required to wear their free Body Zone Summer Camp t-shirt for trips.
Campers who purchase a package with a lunch option will receive a bagged lunch for the trip. Campers who did not purchase lunch will need to pack.
Crayola Factory: Name and wrap your own crayon, star in your own coloring page, create a real-life 4-D coloring adventure and so much more…this is a trip you won't ever forget!
Reading Public Museum: There's so much to see and learn — the Reading Public Museum offers an ever-changing assortment of fun learning experiences specially designed for kids!
Laser Quest: Live Action Laser Tag at Its Best! Laser Quest combines the classic game of hide-and-seek and tag with a high tech twist.
Citizens Bank Park: Join us for a tour of the home stadium of the Philadelphia Phillies.
DaVinci Science Center: Popular feature exhibits, hands-on workshops, and live shows presented by fun and knowledgeable staff make the DaVinci Science Center an ideal place for a field trip.
Xtreme Air Trampoline Park: Some of the most fun you'll every have! Over 19,584 sq. ft. of trampoline jumping, foam pit diving, dodge-ball playing, basketball dunking, and ninja course fun!
---
Special Summer Camp Features:
Our summer camp offers special activities, field trips, hands-on projects and a superb camper/counselor ratio of 12:1.
Extended care service offers the flexibility you need on busy days: early drop-off, 7:30-9:00 AM and/or late pick-up, 4:00-5:30 PM.
A healthy, freshly-made and kid-friendly lunch is available for purchase each day: $8 per day or $40 per week.
FREE T-SHIRT: All campers will receive a free Body Zone Summer Camp t-shirt. One shirt per camper, per summer.
Check out some of the great photos snapped at summer camp on our Summer Adventure Camp Facebook page.
---
Important Summer Adventure Camp Details: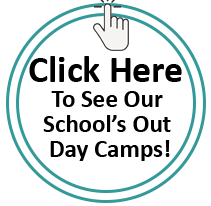 Parents will be required to complete a full camp registration form including medical, pick-up consent, and extended care information.
Campers must be fully potty trained to attend camp.
Parents of children with special needs are asked to please call our Summer Camp Administrator.
---
For More Information, Contact:
Summer Adventure Camp Administrator
Donna Faber-Lascoskie
Director of Youth Programs/Event Coordinator
610-376-2100 x 283