Community Wellness Programs
Wellness begins with making the commitment to live a healthy lifestyle. Body Zone will help you every step of the way with a variety of programs and classes for individuals and groups many of which are open to the public. Not a member? Experience our fitness and aquatics centers with our free 7-Day Pass!
---
Quick Links:
Moderation & Variety: A Lifelong Nutrition Program
Our Aging Eyes: A Free Lunch & Learn by Eye Consultants of PA
Personal Training 101: Test Drive A Trainer for Free
Complimentary Blood Pressure Screening
---
Moderation & Variety: A Lifelong Nutrition Program
Free For Members
In this one-hour workshop you will learn how to better assess what you eat. Ike Shibley is an award-winning teacher at Penn State who will help you understand concepts like how many calories you need to burn to lose a pound of fat, how to calculate the percent fat in a meal, how to estimate portion sizes, and how to eat nutritiously without studying all the latest science. You will learn the basic biochemistry of carbohydrates, fats, proteins, vitamins and minerals to help guide your food choices. Ike's goal is to empower you to think more positively and confidently about nutrition.
| | |
| --- | --- |
| Date: | Tuesday, October 8, 2019 |
| Time: | 6:00 – 7:00 PM |
| Presenter: | Dr. Ike Shibley |
| Location: | Body Zone's Party Zone meeting room – located on main level |
| Register: | Email learn@bodyzonesports.com or sign up in person at Body Zone Guest Services |
About Dr. Shibley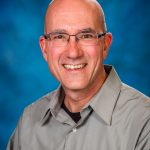 Dr. Shibley is the associate professor of chemistry and science program coordinator at Penn State. He teaches a variety of courses including nutrition. Enhanced student learning, especially in the sciences, is the focus of his many writings and presentations. A beloved member of the Penn State community, he is the recipient of numerous teaching awards and is known for his dedication to student success.
---
Our Aging Eyes
A Free Lunch & Learn Program by Eye Consultants of PA
Changes in our eyesight are a natural part of getting older for all of us. And as more Americans head toward retirement and beyond, scientists expect the number of people with age-related eye problems to rise dramatically. You can't prevent all age-related changes to your eyes. But you can take steps to protect your vision and reduce your risk for serious eye disease in the future. From the inevitable to the most threatening eye diseases and disorders, join Dr. Barrett to learn what to expect, what to watch for and when to worry.
| | |
| --- | --- |
| Date/Time: | Tuesday, October 29, 2019 / 12:00 PM |
| Fee: | Free for Body Zone's adult members |
| Location: | Body Zone's main level meeting room |
| Register: | Sign up by October 24 at Body Zone's Guest Services or email learn@bodyzonesports.com |
About Helga S. Barrett, OD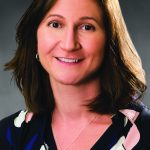 Born and raised in Berks County, Dr. Helga Barrett graduated from Governor Mifflin High School in 1987. She attended Ursinus College, where she graduated magna cum laude and received her doctorate in optometry from Pennsylvania College of Optometry in Philadelphia in 1994. She conducted her internships at Einstein Medical Center and The Eye Institute, both in Philadelphia, and also at Shillington Eye Associates.
Dr. Barrett has since practiced in both hospital settings and private practice. She enjoys seeing patients for routine eye exams, as well as for management of glaucoma, diabetic eye changes, macular degeneration, and various other ocular disease processes. She also serves pre- and post-operative patients, whether their need be for refractive surgery or cataract extraction. Dr. Barrett fits and follows patients who wear contact lenses, whether they prefer rigid, soft, or specialty lenses.
She has been with Eye Consultants of Pennsylvania since 2014. Dr. Barrett is a member of the American Optometric Association and the Pennsylvania Optometric Association.
---
Personal Training 101
Free Member Program
What is it?
Free 50-minute demo workout with a Body Zone Personal Trainer for all fitness levels
For:
Members new to personal training
Why?
Learn more about why personal training makes a difference by jumping right into a workout with a BZ Trainer! Training sessions are always customized to meet the needs of clients, but enjoy a free session that includes a typical workout: dynamic warm up, exercise instruction, balance, core, strength and cardio work, mobility exercises (foam rolling, stretching etc). One demo workout per member.
When:
SEPTEMBER DATES:
September 25 at 11:00 am
OCTOBER DATES:
October 8 at 9:00 am
October 17 at 5:00 pm
October 23 at 9:00 am
October 30 at 5:00 pm
Sign up:
Register via sign up sheets located at the 2nd floor Wellness Desk or email Jason Kelly
---
Blood Pressure Screening
A complimentary service for members



High blood pressure is an easy disease to overlook. There are often no visible signs or physical symptoms. Because of this, it's important to have your blood pressure checked and tracked on a regular basis.