Community Wellness Programs
Wellness begins with making the commitment to live a healthy lifestyle. Body Zone will help you every step of the way with a variety of programs and classes for individuals and groups many of which are open to the public.  Not a member?  Experience our fitness and aquatics centers with our free 7-Day Pass!
Quick Links:
FREE LUNCH & LEARN: Diabetes and Your Eyes
Personal Training 101
Rowing + HIIT Turf Training featuring MYZONE Heart Rate Tracking
Healthy Living: Three Steps To Take Today
"Tough as Nails" Self-Defense Course For Women and Teen Girls
Complimentary Blood Pressure Screening
Your Way to a 5K Group Running Program
---
FREE LUNCH & LEARN: Diabetes and Your Eyes
A Free Lunch & Learn hosted by Eye Consultants of PA
If you are diabetic, or a caregiver to someone who is diabetic, this free Lunch & Learn program by Eye Consultants of PA is important.
Join Dr. Anastasia Traband to learn about diabetic retinopathy. It's just one disease that can ruin the eyesight of a diabetic, and it can begin prior to any outward signs of diabetes. In fact, diabetes can lead to a number of eye conditions, including diabetic retinopathy, diabetic macular edema, cataract and glaucoma. And all forms of diabetic eye disease have the potential to cause severe vision loss and blindness.
So what can you do? What are your options and the latest science? Bring your questions
and listen to a diabetic eye disease expert to get in-the-know.
| | |
| --- | --- |
| Date/Time: | Tuesday, November 13, 2018 / Noon |
| Fee: | Free for members |
| Location: | Party Zone meeting room on Body Zone's main level |
| Register by 11/9: | Sign up at Guest Services (610-376-2100) or email Donna Lascoskie |
About Anastasia Traband, M.D.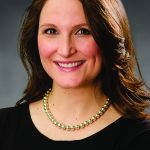 An ophthalmologist with Eye Consultants of Pennsylvania since October 2017, Dr. Anastasia Traband is a specialist in retina and vitreal diseases. She completed her Vitreoretinal Surgery Fellowship in June 2017 from the renowned Scheie Eye Institute at the Penn Medicine Hospital of the University of Pennsylvania in Philadelphia. Dr.Traband received her Bachelor's Degree from George Washington University and her Doctorate in Medicine from Jefferson Medical College in Philadelphia. She served her internship at Lankenau Medical Center in Philadelphia, then completed her residency in Ophthalmology at Boston University Medical Center where she was Chief Resident during her final year. She sees patients in Eye Consultant's Wyomissing, Pottsville, Pottstown and Lebanon locations. Dr. Traband is an attending surgeon at Reading Hospital-Tower Health, Pennsylvania Eye & Ear Surgery Center, and Physician Care Surgical Hospital.
---
Rowing & HIIT Turf Training – FREE MEMBER PROGRAM
… featuring MYZONE Heart Rate Tracking
Join BZ Trainers Dave Moseley and Lindsay Hetrick for a free 40-minute training experience designed to help you learn how to get the most from your workouts.
What:
20 minutes of row intervals followed by 20 minutes of functional high intensity interval training on our turf using kettlebells, boxes, etc. All participants will utilize Body Zone's new MYZONE heart rate tracking tool for immediate feedback on heart rate, calorie burn and MEPs (MYZONE Effort Points). You get the most from your workouts when you're working out in the correct heart rate zones.
When:
Wednesday, October 24 / 5:00 PM
Details:
Sign up at the 2nd floor Wellness Desk or email dmoseley@bodyzonesports.com
Each class is limited to six members.
Not a MYZONE user? No worries. We have MYZONE demo belts just for you.
Additional MYZONE at Body Zone questions and interests? Attend "Heart Rate Training + Your Fitness Goals" by BZ Trainer Dave Moseley on October 17 at 5:00 pm.
---
Personal Training 101 – FREE MEMBER PROGRAM
What is it?
Free 25-minute demo workout with a Body Zone Personal Trainer for all fitness levels
For:
Members new to personal training
Why?
Learn more about why personal training makes a difference by jumping right into a workout with a BZ Trainer! Training sessions are always customized to meet the needs of clients, but enjoy a free session that includes a typical workout: dynamic warm up, exercise instruction, balance, core, strength and cardio work, mobility exercises (foam rolling, stretching etc). One demo workout per member.
When:
OCTOBER SCHEDULE
October 16 at 12:00 PM
October 17 at 5:30 PM
October 29 at 8:30 AM
October 30 at 12:00 PM
October 31 at 5:30 PM
Sign up:
Register via sign up sheets located at the 2nd floor Wellness Desk or email Dave Moseley — contact info at bottom of web page.
---
Healthy Living: Three Steps To Take Today
FREE MEMBER PROGRAM
Living a healthy lifestyle includes an awareness of taking care of both your body and mind. Join us to learn the latest and best practices and tips for living a longer and healthier life focused on diet, exercise and mindfulness. Discover how to feel better, reduce stress and enjoy life a lot more — healthy living is within reach!  Program co-host:  Haven Behavorial Hospital of Eastern PA
Date/Time:
Wednesday, October 17, 2018 / 6:30 PM
Presenters:
Dave Mosely, Body Zone Assistant Director of Fitness

Amber Hedemann, Clinical Liaison, Haven Behavioral Hospital of Eastern PA

Fee:
Free for members
Location:
Party Zone meeting room on Body Zone's main level
Register by 10/16:
Sign up at Guest Services (610-376-2100) or email Debbie Stiller
---
"Tough as Nails" Self-Defense Course For Women and Teen Girls
Next session begins Thursday, September 20, 2018
Learn concepts and skills to help you develop important and empowering self protection strategies in this popular and successful eight-week series for women and teen girls. The course offers hands-on learning, practice and reinforcement of effective and easy-to-remember self-defense techniques along with the use of state-of-the-art equipment to help reduce the likelihood of becoming a victim of an attack. Learn more / Register
---
Blood Pressure Screening
A complimentary service for members



High blood pressure is an easy disease to overlook. There are often no visible signs or physical symptoms. Because of this, it's important to have your blood pressure checked and tracked on a regular basis.
---
Your Way to a 5K Group Running Program
Your Way to a 5K is back with another eight-week, beginner-friendly group running program designed to help you learn how to run the right way. Discover a love of running by learning about good form and breathing techniques. Develop a running plan and goals and learn how to stay motivated. The program also addresses proper gear, nutrition, hydration and stretching techniques.
Participants will show what they know by participating in fundraising race to be determined before registration goes live for our spring session.
Program prerequisite: Participants must be able to walk a brisk pace for 30 minutes
| | |
| --- | --- |
| Dates/Times: | Check back for Spring 2017 dates and info |
|  Fee: | $100 – includes free access to Body Zone's fitness center and pool during eight-week class |
| Location: | Body Zone and outdoor areas TBD by instructor |
| Instructor/Coach: | Lisa Leayman, BZ personal trainer |
About Lisa Leayman
Lisa is a Body Zone personal trainer and an avid and competitive distance runner. For the past 20 years, Lisa has competed in numerous half marathons, triathlons, duathlons and endurance adventure races. As a member of the Pagoda Pacers Athletic Club, Lisa embraces her passion for running by volunteering, promoting and coaching. She brings this vast experience to her individual clients at Body Zone and her current cross country athletes. Her programming is designed with all levels in mind from the experienced distance runner to the beginner. Learn more about Lisa here.