Try Hockey for Free Day
What will youth hockey bring out of your kid?
Strength. Responsibility. Thrills. Hockey helps boys and girls make big strides.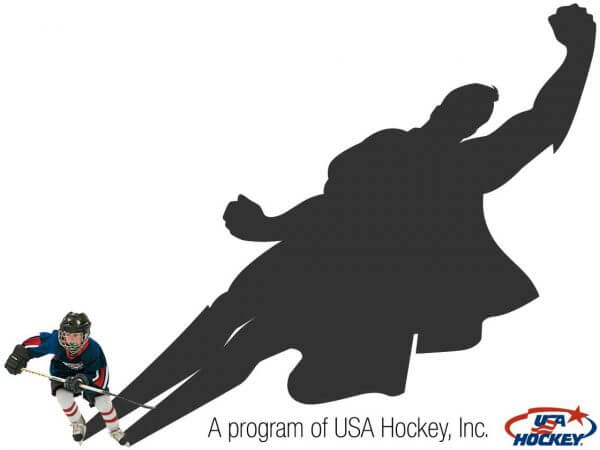 Body Zone Sports and Wellness Complex invites boys and girls to Try Hockey for Free Day on Saturday, February 22, for a free clinic as part of Hockey Week Across America. Starting at 7:30 AM, first time players ages 4 to 9, are encouraged to experience ice hockey and learn the basic skills in a fun, safe environment.  Participants do not need any previous skating or hockey experience. A limited amount of equipment is available to borrow. Body Zone's top coaches, all USA Hockey certified, will provide the instruction.
"I'm looking forward to meeting and introducing new players to the great game of hockey. The biggest thrill for me will be watching those kids take their first step on the ice," said Terry Denike, Body Zone's Director of Learn to Play Hockey.  "There is something special about that first day, getting out there and trying to figure out the difference in balance, having a stick, and trying to score their first goal like their favorite NHL player."
Denike's hope is that every child experiences a great day of hockey and makes memories that inspires them to want to play more. To accomplish this, he and his coaches will run a version of Body Zone's Learn to Play Hockey Program. Players will have the opportunity to work in small groups and participate in multiple hockey skill stations. After stations, players will be divided into teams based on age, size and skill level and play cross ice hockey games.
"I'm amazed at how many people are curious about hockey, but don't want the financial burden of the sport," Denike said.  "This event takes the expense out of the way, and allows parents to see that this amazing sport can be very affordable."
USA Hockey's Try Hockey for Free Day, with the support of the National Hockey League and NHL member clubs, among others, is designed to provide youth hockey associations with a national platform to introduce new kids to the sport. "Try Hockey for Free Day is an important event for USA Hockey to grow the game, and keep kids interested and it is also vital for Berks County,"  Denike added.  "We have a flourishing interest in youth hockey, and this event will help continue that trend."
Date: Saturday, February 22, 2020
Time: 7:30-8:30 am
Ages: 4-9
Address: 3103 Paper Mill Rd, Reading, PA 19610
Cost: Free
Register: tryhockeyforfree.com
*This event is limited to 50 first-time players!
If you would like to receive future hockey program information, click here.
For more information, contact:
Terry Denike
or Body Zone Guest Services: 610-376-2100