Member Spotlight: Lori Anewalt
Because we are so proud of our inspiring fitness community, we like to find out more about what makes certain members tick especially Lori who began her fitness journey at Body Zone with her daughter Lucia by her side. Learn more about Lori, a new member of the Body Zone family, in her own words.
About Lori:
"I am blessed to be married for 25 years to Eddie Anewalt, a local Berks Countian. We have two spicy children: Lucia age 16, a figure skater and now an ice hockey player; Cisco, 9, an avid ice hockey player. I am a long-term hiker with many national and international hikes accomplished plus a runner enjoying any run between a 5K and a half marathon. I am a believer in life-long fitness hence the reason I drag my kiddos on all sorts of hikes!"
Why and when did you join BZ?
I joined Body Zone for Christmas of 2019, however, I have taken my children to Body Zone for sports for years. Running, after two knee surgeries, was not giving me the runner's high that I would previously get. My daughter, too, needed a bit of inspiration. We agreed to join Body Zone over Christmas break and try every type of class we possibly could for two weeks and then develop our own wellness program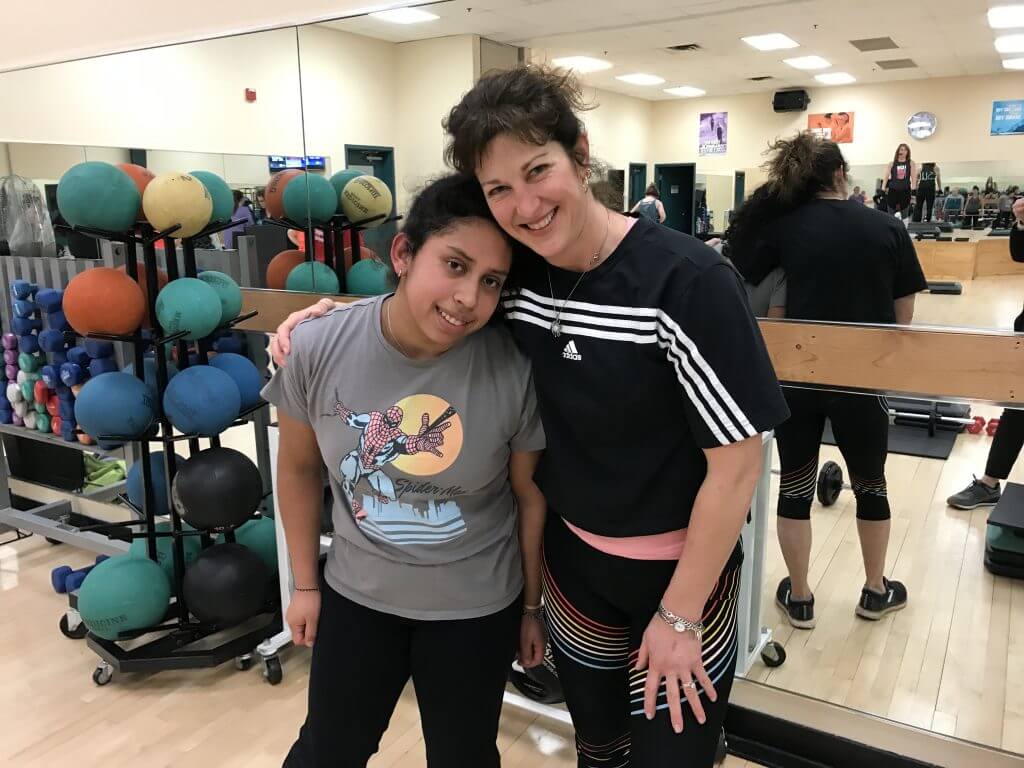 How often do you exercise and what type(s) of exercise do you engage in?
The minimum is two times per week. My daughter and I sneak in 30-minute workouts whenever we can. We both strongly feel that it's better to work out for 30 minutes than not at all. We are averaging three times per week.
What are your fitness goals?
For me, simply to get my kick back! I am a high-energy gal without coffee. I just need to change it up a bit. Also, I don't want to give up running; I do know that cross training will complement my running and perhaps let me get to that marathon one day.
What is your biggest fitness challenge so far?
By far, balance! Family is my number one priority and with owning a company, there are very few extra hours in the day to devote to being fit. I do my best to keep the balance, hence why I am training with my daughter. We can do something we both like and benefit from together.
What is your greatest fitness achievement to date?
Running half marathons
What is your fitness and lifestyle advice for others?
Balance! Mind, body, soul and spirit in sync yields a strong and healthy life.
And, if you have children, don't leave them at home. Keep them active in a healthy balanced way.
We need to model for them what a healthy lifestyle looks like. A sound healthy body and a cheerful attitude are more valuable than gold and jewels. -Sirach 30.15
Know a member who deserves a shout out? Email us at learn@bodyzonesports.com and tell us why.