Tot Sports | T-Ball
Tot T-Ball will not be offered until further notice. We will be rescheduling all sports leagues and sports instructional programs so that they can resume in a timely fashion and be completed in their entirety. We will be communicating those dates and times on our web pages and via email as soon as they are known. Check back to this page, sign up for BZ emails or address specific questions to info@bodyzonesports.com.
---
Healthy, friendly, safe and fun programming for kids ages 3-6
QUICK LINKS: Registration | Contact Information | All Tot Sports
Body Zone's Tot Sports programs welcome hundreds of toddlers every year and are often their first sports playing experience. Our Tot Sports classes are fun, positive and non-competitive to promote social interaction, physical activity and confidence. We believe in keeping score at Body Zone, just not quite yet at this age. Our goal is to have fun so kids can develop a lifelong love of being active which we believe will benefit them forever. Remember, your child must be 3 years old before the start of the session in order to participate.
---
Tot T-Ball
Children ages 3-6 will learn the basics of t-ball including hitting, throwing, base running and more. Ages 3-4 and 5-6 are grouped separately when possible. No equipment needed, just sneakers and a water bottle!
Upcoming Program Registration
Check back for future dates or join our email list to be in-the-know as soon as we publish new program dates.
Tot T-Ball classes typically run on Saturday mornings. Classes are 45-minutes long and a four-week session is $45.
For More Information: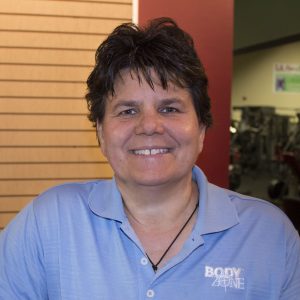 Donna Faber-Lascoskie
Director of Youth Programs/Events Coordinator
610-376-2100 x 283